Exciting Things To Do This Summer in Des Moines, IA
As one of the fastest-growing cities in the Midwest region, Greater Des Moines is known as a four-season destination, with something that everyone in the family can enjoy.
During our warmer seasons, you can enjoy over 800 miles of biking trails or a nice time at an Iowa Cubs game. We're also known for our Adventureland Park, and traditional Iowa State Fair, and internationally recognized festivals.
As the seasons cool down, you can keep the fun going with seasonal flavors at our farmer's markets and visit one of our many breweries. Greater Des Moines is an exciting place to be, filled with art, music, and amazing festivities.
Des Moines is packed with things to do, no matter if you're with friends, your spouse, or the whole family. Our city is a clean and affordable place that takes pride in the wide variety of art, attractions, and culture here. Parks, unique restaurants, and world-renowned festivals are just a few of the many things to keep you coming back year after year and season after season.
To get any visitor started with our action-packed city, here are a few of the most popular things to do if you're a curious local or planning a trip!
Come visit! We have enough to keep you busy all day, every day!
Art & Culture in Downtown Des Moines
Jaume Plensa
Nomade, 2007
Painted stainless steel
Gift of John and Mary Pappajohn to the Des Moines Art Center
Photo by Cameron Campbell
You can also visit the astonishing Pappajohn Sculpture Park! The John and Mary Pappajohn Sculpture Park features over 30 art exhibits from 25 of the world's most celebrated creators. It's a 4.4-acre park as you enter downtown Des Moines. It's unlike any other park in the United States. You can also view virtual tours before you come to visit!
Art Route DSM
Des Moines is also home to the Art Route DSM, which unites 87 pieces of public art. It consists of a 6-mile path that showcases over 100 pieces of art from local and international artists. You can follow the painted path on city sidewalks, and it connects to 14 crosswalks painted at six intersections.
Farmers' Markets Galore!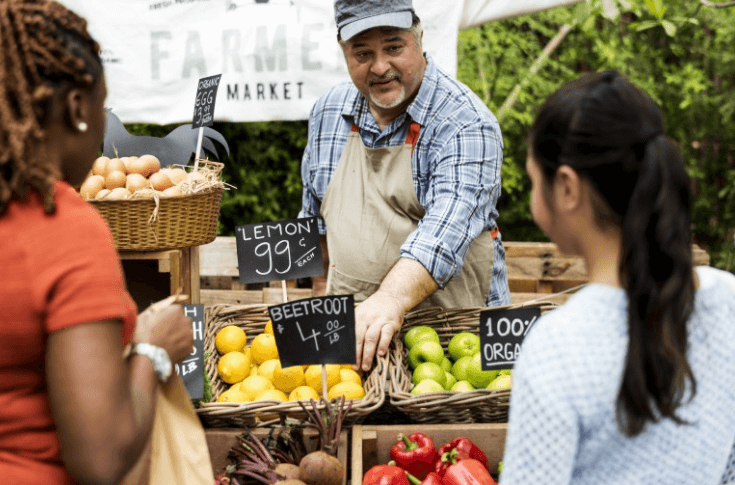 You can't visit Des Moines without visiting one of our outstanding farmers' markets. It's filled with local vendors and entrepreneurs that make each one unique. You can see endless high-quality and handmade items along with locally grown products. It's a great start to mingle with locals and find out about hidden gems throughout the city, like the great food options we have!
Family Fun In Des Moines
Adventureland
We're also loaded with astonishing museums and places that can fill an entire day with activities and fun. Adventureland is a quintessential destination for any summer trip! It has over 100 rides, shows, and various attractions. The rollercoasters at Adventureland can satisfy even the most avid amusement seekers! It also has water rides and children's rides scattered throughout the park. Along with thrilling circus shows, magic acts, and live music to keep you entertained all day!
Science Center of Iowa
You can also have a calmer day filled with fun and insightful entertainment at the Science Center of Iowa. Located in downtown Des Moines, SCI has hands-on interactive exhibits, special-formatted theaters, and unique exhibits to attract locals and visitors.
The Greater Des Moines Botanical Garden
The Greater Des Moines Botanical Garden has returned with their live music in the Garden summer concert series! The garden has a magnificent amount of plants and flowers, such as their storied Bonsai collection and uncommon plant species like the Carrie the Corpse Flower, to seven beautiful acres of outdoor gardens. You can also take classes and attend some of their other amazing events throughout the year!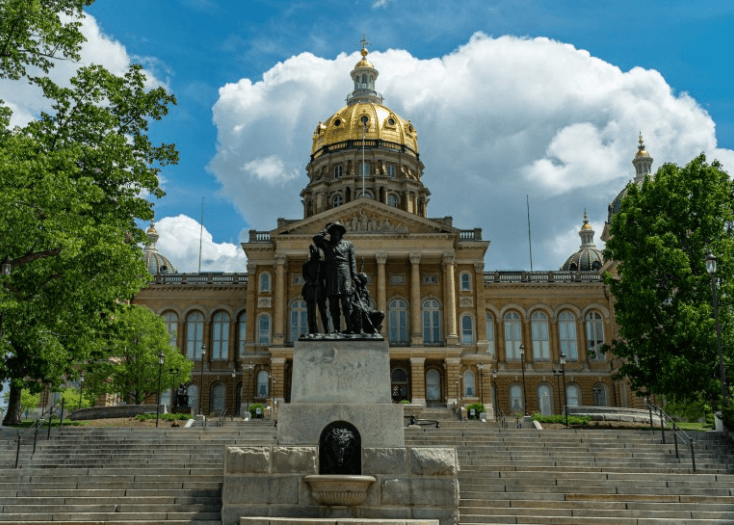 There's also the Iowa State Capitol, known for its grand exterior and ornate interior. It was completed in 1886 and has undergone various renovations. It has 29 types of marble, 12 native types of wood (except mahogany), and a 23-karat gold-cover dome which starts 275 feet above capitol ground.
It's home to the governor's offices, legislature, and the old Supreme Courtroom. It also shelters historical artifacts that include a model of the USS Iowa battleship, monuments, and memorials.
Come Visit Des Moines, Iowa Today!
If you're looking for a nice getaway or a trip with the family to engage in an overwhelming amount of fun, come visit today! We've only brushed the surface of things to do in our city region. There are still tons of nature-filled activities to explore, along with museums and attractions that keep the locals and visitors excited and busy. Come visit our amazing city or start planning your fun-filled trip today!