Expert Earthmoving Services in the Des Moines Metro Area
Pre-construction services such as excavation, site preparation, trenching, and grading are essential components of the building process. They establish the foundation and pave the way for the rest of the work. At Wenthold Excavating, we pride ourselves on providing excellent earthmoving services.
We have a powerful fleet of GPS-enabled bulldozers, scrapers, excavators, and skid loaders to perform any job with optimal proficiency.
Our Top Services — Excavation, Trenching, & More
Excavation. Secure the integrity of your construction project with a proper foundation. Excavation is the crucial first step for building structures and roads. It consists of removing earth, rock, and other obstructions from a building site to clear the designated plot for building.
Street widening. Road infrastructure updates must be done correctly to ensure longevity and public safety. Avoid joint cracking and instability with professional street widening services. Our trained staff knows the engineering complexity involved in street widening projects and follows the proper procedures and protocols.
Backfilling. This process requires the right equipment and proficiency with the soil conditions, specifications, and contract requirements.
Dirt work. Dirt work is an essential step to ensuring a concrete foundation is properly supported and supports the weight of the structure. Our crew ensures the dirt pad is measured and compacted accurately.
Site preparation. The site preparation can identify and prevent complications before they happen. Important aspects of the process include establishing location details (location, elevation, site access), site specifications, establishing drainage, assessing soil, etc.
Trenching. A trench is deeper than a regular wide excavation. If it is 15 feet wide or less at the bottom, it is considered a trench by modern OSHA regulations. They are needed to place underground utilities or infrastructures. Our GPS-enabled equipment allows for total precision and accuracy when digging to specific depths.
Grading. Leveling and shaping land is essential to guarantee a solid foundation for any structure. Our crew understands the importance of meeting grading specifications and our fine fleet of equipment helps them achieve the right specs.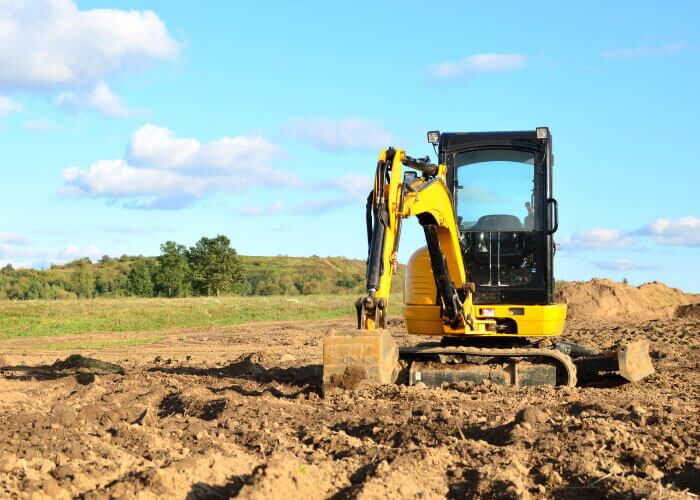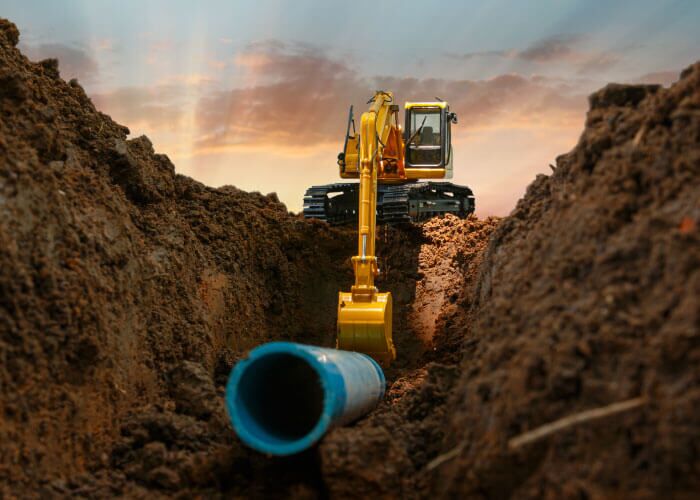 Contact Wenthold Excavating For Reliable Earthmoving Services!
Our fleet of top-of-the-line equipment and professional team of trained specialists are ready to tackle any job. Call us today and let us know how we can help.